Child Find/Public Awareness Sub-Committee
An statewide initiative that conducts outreach and public awareness activities to connect young children who have developmental delays or disabilities and their families to free early intervention services.
Membership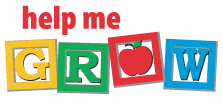 Child Find/Public Awareness Subcommittee
Meeting Dates
October 15, 2018
January 14, 2019
April 15, 2019
Meeting location: Metro ECSU Office 

Meeting Minutes
File viewers
(links open in new windows)
Contact Information
Marty Smith, Region 11 Help Me Grow Interagency Early Intervention Committee (IEIC) Project Coordinator
651-247-3429, Marty.Smith@metroecsu.org

http://www.helpmegrowmn.org |

Kathy McKay, Region 11 Help Me Grow Child Find and Public Awareness Coordinator,
651 728-0400, Kathy.McKay@metroecsu.org
Greater Minnesota Launch PAD
AGM Launch PAD is a program that provides culturally affirmative psychological assessments to students (ages 0-21) who are Deaf, Hard of Hearing and DeafBlind, who live in Greater Minnesota (outside the 7 county metro area) and attend a Minnesota public school.
Judy Wolff Library
Lending Library Materials are available September through June for Minnesota residents only. Please contact the library to reserve items well in advance of time needed.
More Information